Rubco Huat Woods (P) Ltd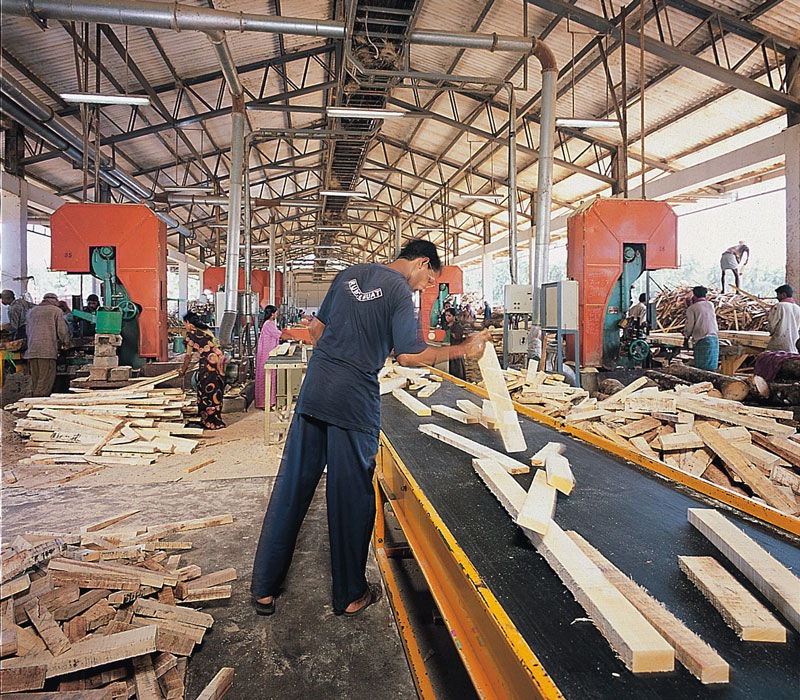 Rubco Huat Woods (P) Ltd. was set up in the year 2000.  The company has the manufacturing facility with a total built up factory area of 2.75 lakh square feet with state-of-the-art machinery for manufacturing modern furniture under the brand name "RubWood".
Started Commercial Production in January 2001

Capacity 25,000 CU Metric of Rubber Wood per year
Products
Treated Rubber Wood Panel Board

Treated Rubber Wood Beams

Treated Rubber Wood Furniture
Rubco Huat Woods employs the most modern technology in the finger jointing and edge glueing process for the dimensional stability and modern chemical treatment process ensuring the injection of chemical to the core of the wood to ensure its durability and longevity. Rubco Huat Woods (P) Ltd. rolls out an array of masterpieces in its natural splendour ensuring stringent quality control measures at every stages of production.  Rubco Huat products are bestowed with a host of features including sophisticated design, high durability and impeccable quality.  Rubco Huat also manufactures high quality rubber wood panels, beams and boards which are used by furniture and interior manufacturers all over India for adorning interiors of high class dwellings, hostels and offices.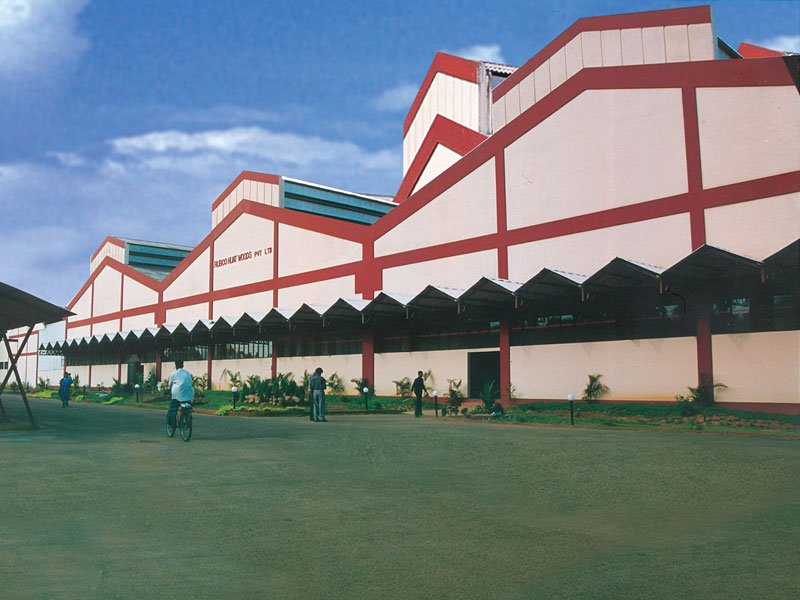 The quality control measures of the company starts from the raw wood ensuring its proper maturity and continues in the preservative treatment and computerized controlled seasoning process to make the timber in tune with the ambient conditions.  Different gradations according to visual qualities of the product are carried out in process and the ensuing machining processes are done in most modern and accurate machineries so that all the joints are perfect. Unique feature of the Rubco Huat furniture products are its lacquering process to give adequate surface protection as well as appealing aesthetic looks for the products.  The factory is using high quality Poly Urethane lacquers for the surface finishing of the furniture which gives complete protection for the furniture from the atmospheric moisture and make them capable to withstand different weather conditions for a very long period, at the same time giving a very superior looks to the furniture.
 In shipping of the products also the company takes utmost care in reaching the products to the customer with proper protective covering.  Due care is taken from the beginning to end to ensure superior quality and customer satisfaction.
Advantages of RUBWOOD
Rubwood is eco-friendly solid wood, not a wood substitute.

It is nearly as strong and durable as teak.

It offers unmatched dimensional stability.

Advanced finger joining and edge glueing technology.

Easy to saw, drill, bore, glue and stain.

Available in a range of sizes, Lower wastage of Material.

Ready to use Panels, no further planning is needed, Saving Time & Labour Costs.

Ideal for Furniture, Partitions, Floor/Wall/Ceiling panels, Door/Window Frames, Counters etc.

Company assured standard quality and price.

Address
Rubco Huat Woods (P) Ltd

Thalassery,

Kannur,

Kerala,

India

//php get_sidebar(); ?>