Description

Highlights
Extra firmness without being hard.
Maximum support for the back, legs, feet, shoulders, spine, head and neck.
Uneven distribution of human body mass across the length of the body on the mattress has been taken care of in the Rubco Neo-Spine Relief range.
Rubco's range of Neo-Spine Relief Mattress is designed for healthier sleep outcomes.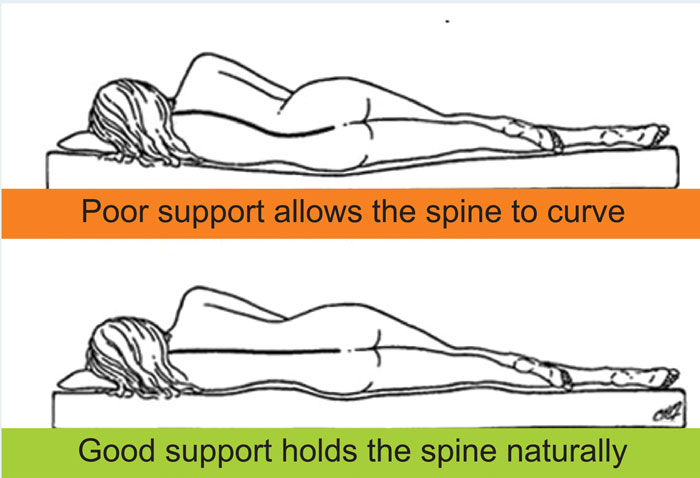 Sleep Quality
It is well accepted that the sleep quality is a very crucial factor in determining a person's well-being in the long and short term. Overall fitness as well as a sustained good mood level are outcomes of quality sleep, night after night. Day time productivity is directly proportional to quality of sleep the day before. Especially for those with back ache and joint pains, spine, shoulder and neck problems, quality of sleep is all the more vital. Only a scientifically designed mattress system focused on good spine health (Orthopedic or Chiropractic) can ensure regular sleep related wellness for those with the issues as explained above. Sleep deprivation due to wrong type of mattress can contribute to physical and psychological issues.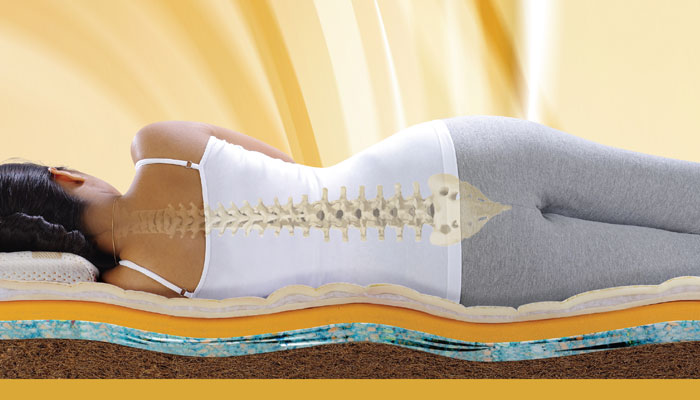 The Solution
Rubco's Neo-Spine range of mattresses could be the answer for a variety of sleeps related issues found today. In regular use, the quality of the mattress comes down after 5-7 years indicating a change of mattress. This is the ideal time to change over to the Rubco Neo-Spine range. The change over could knock out most of the sleeping problems usually found in such people with special needs.