Rubco Rubberised Coir Mattress Factory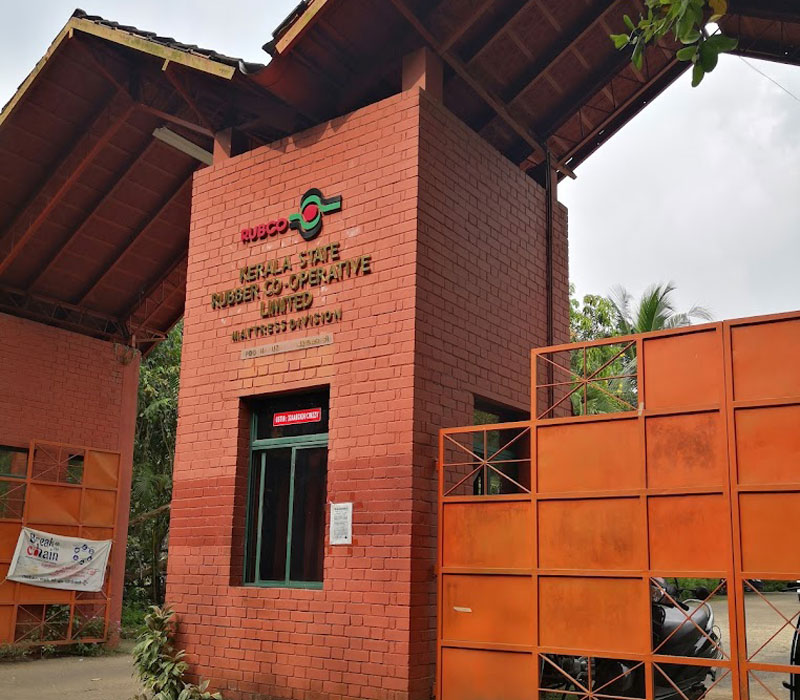 The Unique feature of the main sheeting plant is that it facilitates Vertical Fibre Orientation (VFO), a process that results in a deeper penetration of latex into the sheet, making it very classic.  This provides the mattress with uniform density throughout and an extra cushioning effect. Rubco Rubberized Coir Mattresses are manufactured using the machinery as well as the technology from DOA, Austria.
The DOA sheet forming machine has the unique advantage of producing uniform density Vertical Fibre Oriented sheets.  Vertical Fibre Orientation (VFO) ensures extra cushioning effect and high durability in the mattresses.  Further, considerable sheet thickness and densities varying from 80 kgs./cu.m to 250 kgs./cu.m can be obtained.
Rubco Rubberized Coir Mattresses are scientifically designed to provide proper back support without compromising on comfort.  By virtue of their ingenious design and construction and the unique 3-D technology, Rubco mattresses are firm without being hard and extremely durable.  As they do not sag, they are very comfortable and ensure a healthy and restful sleep. Rubco rubberized Coir Mattresses are crafted form the finest materials and finished to perfection in one of India's most modern manufacturing plants.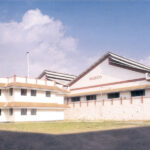 The division is equipped to manufacture mattress of global standards. Sleep system accessories and other rubberized coir products from Rubco also maintain the unique characters of the mattress.  The plant has an annual installed capacity of 4.8 million units, comprising of mattresses, pillows, cushions and other rubberized coir products. The furnishing section is equipped with the most modern computer controlled machines imported from U.K. and U.S.A. strict quality control is observed at every stage of the production to ensure that Rubco Rubberized Coir Mattresses always measure upto the highest standards.  The inspiring success journey of RUBCO began in Kannur District of Kerala, India in the  year 1997. RUBCO was envisaged to enhance the confidence of Kerala's Rubber farmers by ensuring them fair value for their hard labour.

Address
Rubco Rubberised Coir Mattress Factory

Pampady,

Near Kottayam,

Kerala,

India

//php get_sidebar(); ?>